22 November 2019
An internal status update on a review of clinical malpractice in the maternity service of Shrewsbury and Telford hospital NHS Trust initially leaked to the Independent, found that there was a "toxic" culture at the Trust.
The Telegraph has reported that problems at the Trust stretch back 40 years and have led to the deaths of 42 babies and three mothers, whilst children were left with permanent disability.
According to the Daily Mail, the report was prepared by Donna Ockenden, a senior independent midwife and has identified 620 cases of shocking care.
The Guardian has reported that parents were frequently treated unkindly and their concerns about treatment were dismissed. Reportedly, staff got dead babies' names wrong and in one case referred to a baby who had died as "it".
The Care Quality Commission rated services at Shrewsbury and Telford Hospital NHS Trust (SaTH) as "inadequate" in findings published on 29 November 2018.
ITV news has reported that Ms Ockenden's investigation was commissioned by former Health Secretary Jeremy Hunt and is now considering cases dating back to 1979.
Rhiannon Davies is said to have been involved in campaigning for the investigation. She lost her new born baby, Kate, in 2009 when she was only 6 hours old.  The Daily Mail has reported that an earlier report in 2016 found that Kate had died, amidst a litany of failings and shoddy record-keeping at the Shrewsbury and Telford Trust and because midwives had failed to spot tell-tale signs of her deteriorating health. Two midwives were deemed responsible for the errors, which included changing Kate's observation notes after her death.
Mrs Davies has asked: "How many other baby deaths were avoidable, how many other investigations were not fit for purpose, how many other families have been betrayed, and how many other opportunities for learning have been lost?"
Paula Clark, the interim chief executive at Shrewsbury and Telford hospital NHS trust, has issued a statement in which she said: "I apologise unreservedly to the families who have been affected."
The Independent has reported having been told by a senior NHS Source that: "I think you can say with absolute confidence this is the largest known maternity scandal in the UK – significantly larger than Morecambe Bay – and early findings show dozens of avoidable deaths."
Dr Bill Kirkup, who chaired a review into the Morecambe Bay scandal, was reported in the Daily Mail to have said that the leaked report made for "ghastly" reading and warned that similar maternity scandals were being played out at other hospitals, unbeknown to the public.  He said "Two clinical organisational failures are not two one-offs – they point to an underlying systemic problem that may be latent in other units," and added that "It is vital that we recognise why, and what we can do about it."
Substandard medical treatment can devastate lives.  Longden Walker and Renney are specialists in providing legal advice to those who may have suffered due to substandard maternity care.
Where a baby has suffered horribly as a result of substandard practice, it is important that compensation is provided.  Damages may be needed to fund potential expenses such as rehabilitation, care, assistance and appropriate accommodation, for example.
Any injury that has been caused by substandard medical practice can result in financial hardship, losses and expenses and it is important that those who have suffered as a consequence of substandard medical treatment are properly compensated.
Claim Damages – Injury at Birth
Representation by a specialist in Clinical Negligence Litigation can be very important to those who have suffered as a result of medical treatment.  Our Alison Ainsley is a specialist in high value and complex Claims and has recently obtained damages for victims of medical negligence of between £15,000 and £5million. Alison is a senior Litigator with the Association of Personal Injury Lawyers (APIL) and is a member of the Law Society Clinical negligence specialist panel.
If, you are concerned that you have suffered as a result of negligent maternal care, it is important that you obtain expert legal advice as soon as possible.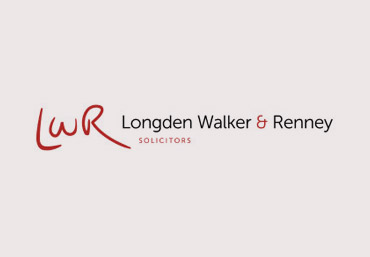 Discuss your needs with our friendly and dedicated team.
Call us 0191 5666 500
Email us law@longdens.co.uk
Or leave your details and we'll get back to you ASAP.