Our Client, Michael*, obtained £15,000 damages from Sheffield Teaching Hospitals NHS Foundation Trust after it performed substandard popliteal aneurysm repair surgery.
Our specialist solicitor, Andrew Burford, obtained copies of the relevant medical records from the Defendant NHS Trust and GP. Having carefully considered the medical records, a detailed letter of instruction was prepared and sent to the Consultant Vascular Surgeon to report on the complex issues of liability and causation.
The expert reported that the surgery undergone was substandard. The vein graft had been accidentally tunnelled through muscle. Whilst tunnelling a vein graft through muscle is a recognised risk of this surgery and not negligent, the surgeon failed to correctly test the pulses in the leg at the end of the surgery or at the time of the Claimant being discharged from hospital.
Instead, the Claimant was discharged from hospital with the vein graft stuck inside of leg muscle. As a result of this incorrect placement of the vein graft, when the Claimant bent his leg at the knee it would stop circulation to the foot. At post-operative appointments the loss of circulation to the foot was identified and the Claimant had to have revision surgery four months later. Fortunately, the vein graft was capable of being saved and freed from the muscle.
If the pulses in the leg had been tested at the end of surgery or at the time of discharge from hospital the error of the vein graft being tunnelled through muscle would have been identified. A simple correction could have been done. The Claimant would not have avoided the need for a revision operation, and would have avoided unnecessary pain, suffering and anxiety that was caused by loss of blood circulation from behind knee over a four-month period.
A Letter of Claim was prepared in accordance with the Pre-Action Protocol for clinical negligence claims and was served on the Defendant NHS Trust with the allegations of clinical negligence regarding the failures in care.
The Defendant NHS Trust made no formal admissions but did enter into negotiations and a settlement of £15,000 was achieved.
Inappropriate or substandard surgery can have serious consequences. It can result in financial hardship, losses, and expenses. It is important that those who have suffered because of substandard medical treatment are properly compensated.
Such Claims may involve investigation of complicated issues or it may be possible to arrange relatively swift investigation and resolution.
Representation by a specialist in Clinical Negligence Litigation can be very important to those who have suffered as a result of medical treatment. In this case, Michael was able to obtain financial compensation in a relatively quick time and without needing to go to Court. His representation was funded by means of a 'No win, No fee' agreement.
If, like Michael, you are concerned that you have suffered as a result of substandard surgery, it is important that you obtain expert legal advice as soon as possible.
Do not hesitate to contact Andrew Burford by email at aburford@longdens.co.uk or call us on 0191 5666 500. Alternatively, fill in our short enquiry form and one of our specialist solicitors will be in touch.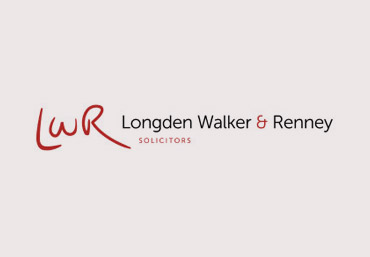 Discuss your needs with our friendly and dedicated team.
Call us 0191 5666 500
Email us law@longdens.co.uk
Or leave your details and we'll get back to you ASAP.