Andrew Burford
Dental & Clinical Negligence Solicitor
Personal Profile
Andrew's approachable and understanding demeanour means he's the perfect person for clients to talk to when they have suffered Dental or Clinical Negligence.
He is good at building relationships with clients and has a vast understanding of medical processes and procedures, working with professionals to ensure we achieve the best possible settlements for our clients.
Having qualified as a Solicitor in 2006, Andrew joined us as a solicitor the following year and has since gone on to deal with a wide range of claims before specialising in case of Dental and Clinical Negligence. He has a successful track record of securing compensation for both injury and financial losses, ranging right up to six-figure settlements.
What drives you to achieve great results for clients?
When someone has been the victim of dental of medical negligence, I make it my mission to get to the heart of the issue so that they can receive fair compensation for their unnecessary suffering.
When someone needs help, we draw upon a wealth of knowledge and experience to provide first-class support and guidance, issuing comprehensive, direct, focussed and clear advice to achieve successful outcomes.
What are your main hobbies or interests?
I'm a bit of a movie geek at heart and love to watch all sorts of films. Life of Brian is a very good pick-me-up movie, but I also appreciate films like The Room, Manos the Hands of Fate, Miami Connection and Plan 9 from Outer Space for their memorably bad one-liners.
Do you have a favourite book and why?
Hitchhikers Guide to the Galaxy – it gives an answer to the meaning of life.
How would you describe yourself in 5 words?
Enthusiastic, empathetic, supportive, inclusive and friendly.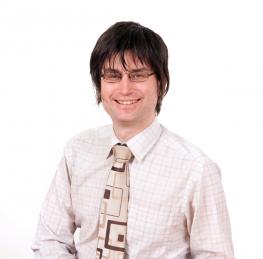 LLB (Hons)
Discuss your needs with our friendly and dedicated team.
Call us 0191 5666 500
Email us law@longdens.co.uk
Or leave your details and we'll get back to you ASAP.