Catherine Arnold
Civil Litigation Solicitor
Personal Profile
Since joining us at the start of 2022, Catherine has become a key member of our Civil Litigation team, managing her own caseload in a range of civil disputes.
Catherine's role involves interviewing clients, supporting them with all aspects of the legal process from the early pre-action stages of a legal dispute through to the final hearing, if matters do not get resolved at an earlier stage.
Her practical and comprehensive approach ensures clients always receive advice about the range of options available to them. In all cases, her focus is on resolving the issue in the most pragmatic, efficient and cost-effective way.
Catherine officially qualified as a Solicitor in 2008, having studied law at Durham University before working as a paralegal whilst completing her Legal Practice Course on a part-time basis at Northumbria University.
During the next ten years, she gained substantial litigation experience at a handful of practices within the North East, working on a range of cases including industrial disease claims, general civil litigation and personal injury claims.
Catherine joined our team after a period working as a Senior Lecturer and Head of Clinical Legal Education at Sunderland University, supporting students on their path to becoming qualified solicitors and overseeing students as they provided free legal services to the local community.
What drives you to achieve great results for clients?
Getting to know each person and their objectives, whilst managing expectations of what can be achieved via the legal process, is sometimes difficult but it is also a very rewarding process. I particularly enjoy gathering evidence to support clients and formulate a legal argument or look at alternative solutions.
Legal disputes can have a profound impact on people's lives and the support I offer through the process can be invaluable. When you get a positive end result, it's exhilarating to know you've made a real difference.
What are your hobbies & interests?
I live with my husband Andrew and two children, Eva (9) and Lucas (4), who keep me pretty busy but when I do have free time I love to keep fit. I enjoy going to Pilates, running, walking, swimming and hiking. I also like an early-morning stroll or run – depending on my energy levels. I also like socialising with friends, going out for tea, going on holiday and relaxing with a nice coffee.
What music do you like?
I don't have a specific genre, if the song sounds good then I listen to it – but I like most things from Ed Sheeran, David Guetta, Lost Frequencies, Cold Play and Muse.
What film or boxset would you recommend to others?
Reign – I love a period drama and am fascinated about the Tudor times.
Do you have a favourite book and why?
I like the Philippa Gregory novels, but I don't read as much as I should.
Is there a smartphone App you could not live without?
WhatsApp is great as it lets me keep in touch with friends, share jokes and lighten life up a bit, but I'm not a phone geek and I could live without it.
How would you describe yourself in 5 words?
Outgoing, serious v frivolous, kind and secretly competitive.
If you could go back in time, what advice would you give your younger self?
Not to worry about what the future holds – everything works out for the best and for a reason.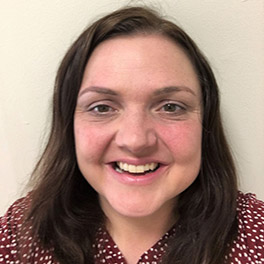 Discuss your needs with our friendly and dedicated team.
Call us 0191 5666 500
Email us law@longdens.co.uk
Or leave your details and we'll get back to you ASAP.